Matt
The other half of Survivormen: Matt's philosophy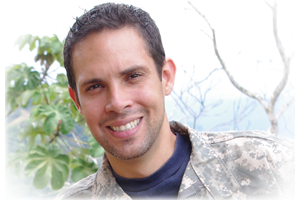 The root of my perspective emanates from an eclectic upbringing. Being raised as an expatriate traveling through multiple countries gave birth to both cynicism of American exceptionalism, while appreciating the enlightenment values which gave birth to this hubris. Philosophically, I perceive truth from a critical rationalist epistemological framework. Politically, I have always been motivated toward the libertarian school of thought; both social and capitalistic.
This anti-authoritarian inclination running through my veins stems from witnessing the inefficiency, hypocrisy, and the horror within dictatorships and puppet governments. I was raised with awareness for corruption found within consolidated power, both in the public and private sectors. The emotional impact of the memories of my family being terrorized by violent military gangs as a child will certainly influence any bias found within my writing.
After attending university for computer engineering and a string of failed business start ups I decided to be practical and get a normal 9-5 job in the IT field. As many in my field come to appreciate the reality of a 40 hour work week is a far cry from actuality. Dissolution quickly set in after several years of making management wealthy and I became further enslaved. I decided to make some drastic changes and leave everything behind to pursue both independence and happiness in Costa Rica.
Leaving everything behind and becoming an expatriate again was both exciting and terrifying. My severely deteriorated ability to communicate with a language I never appropriately learned was both a vulnerability and catalyst for me to adapt to this bizarre and fantastic new environment. Passionate curiosity towards discovery has always been a great motivator of mine and is stimulated in a situation where surviving is dependent upon it.
This website is both a way for me to share my thoughts and be enlightened by yours. I seek a greater independence and interdependent solidarity amongst my friends, neighbors, and you the reader. I wish to genuinely share my personal thoughts, successes, and failures so we can all grow as a community.